"Wreck The Irish" travel packages available for GT-ND – Football – Georgia Tech Yellow Jackets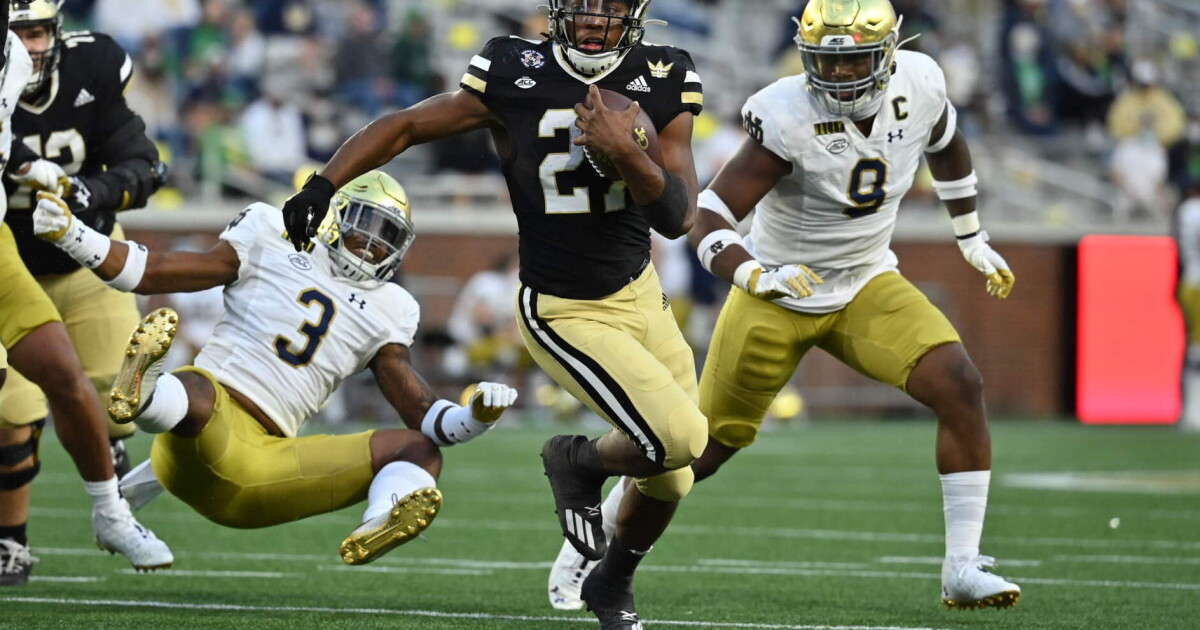 THE APARTMENTS – Georgia Tech Athletics and the Georgia Tech Alumni Association have partnered with Anthony Travel to give Tech fans the opportunity to travel to South Bend, Indiana to watch Tech football take on nationally ranked Notre Dame, the November 20.
There are eight travel packages available, starting at $ 970 per person with options for two or three nights, with or without travel included.
All packages include overnight stays in Chicago and the following:
Georgia Tech Welcome Event
Friday November 19 – food and drinks included. Plan special guests, music and fun!
Private train from Chicago to South Bend
Enjoy a pre-match "railgate party" on match day! Free food, drinks and alcoholic beverages served on board the train.
Match day transport
Roundtrip transportation from South Bend Station to Notre Dame Campus.
Visit of the Notre-Dame campus
Explore some of Notre Dame's iconic landmarks, including the Golden Dome, Touchdown Jesus, and the Grotto.
All trips will also receive a commemorative travel memento, credentials, and lanyard. Anthony Travel staff on site will be available to assist you throughout the trip.
For more information visit gtalum.org/WreckTheIrish.
TICKETS FOR THE 2021 GEORGIA TECH FOOTBALL SEASON
Georgia Tech's 2021 football season is on sale now. Starting at just $ 299 per seat, season tickets include reserved seats for all seven of the Yellow Jackets' 2021 home schedule games, including "Mayhem at MBS" against North Carolina on September 25 at Mercedes-Benz Stadium. and the return of "Clean, Old-Fashioned Hate" against rival Georgia on November 27 at Bobby Dodd Stadium. For complete information on Georgia Tech 2021 football season tickets, visit ramblinwreck.com/footballtickets.
Tickets for a game will be available this summer. Click on HERE to receive information and presale opportunities when available.
Alexander-Tharpe Fund
The Alexander-Tharpe Fund is the fundraising arm of Georgia Tech Athletics, providing scholarships, operations and facility support for more than 400 Georgia Tech student-athletes. Participate in the development of Georgia Tech's Daily Champions and help the Yellow Jackets compete for championships at the highest levels of varsity athletics by supporting the Support the Swarm Fund, which helps Georgia Tech Athletics overcome the significant financial challenges associated with Covid-19, and the Annual Sports Scholarship Fund, which provides scholarships directly to Georgia Tech student-athletes. To find out more about support for yellow vests, visit atfund.org.
For the latest information on Georgia Tech Yellow Jackets, follow us on Twitter (@GTathletics), Facebook, Instagram or visit us at www.ramblinwreck.com.