Travel Tips: Best Low Cost Airlines to Thailand 2022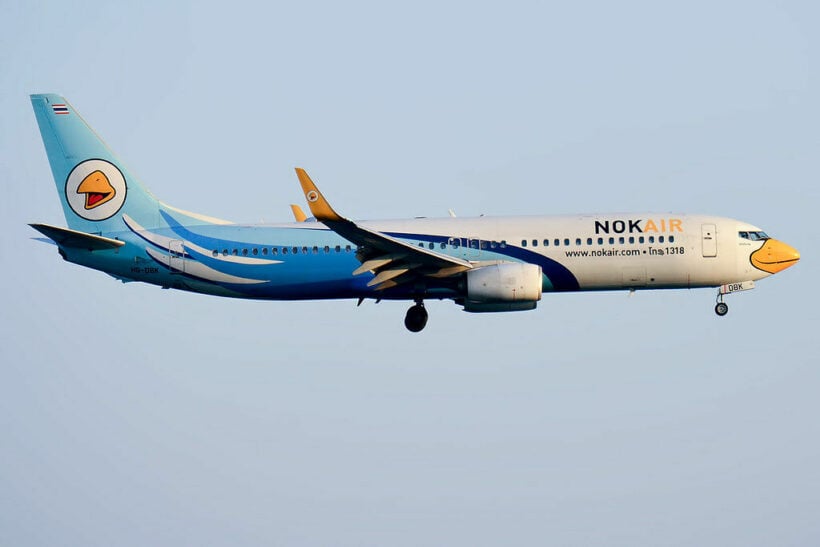 Thailand is a great country for traveling on a budget, especially when it comes to booking flights. Slightly larger than Spain, flying through this tropical country is a breeze, ensuring short flights and cheap prices. Meanwhile, Thailand's central location makes it the perfect launching pad for exploring Southeast Asia, with neighboring Laos, Cambodia and Vietnam to the east and Myanmar to the west. You can also easily book cheap flights to other countries on the southern peninsula – Malaysia and Singapore – while Indonesia is just a stone's throw away.
Located in the center of the country, Bangkok is the hub of travel in Thailand. Most international flights land in Bangkok before transferring to smaller towns around the country. International flights mainly serve one of the three main cities: Bangkok in the center, Chiang Mai in the north and Phuket in the south. Flights from Chiang Mai in the north to Phuket in the south take just over 4 hours and are one of the longest flights you can book.
Before naming the budget airlines for flights to and around Thailand, you should know that there are two airports in Bangkok. Suvarnabhumi Airport (pronounced Su-var-na-poom) located east of the capital in the province of Samut Prakan, is the large modern airport and most flights, especially international ones, arrive and depart from here. The "premium" domestic airlines are also located here. Don Mueang International Airport, located in Rangsit in northern Bangkok, is much smaller and older, now used mainly for budget airlines and domestic flights.
Thai Air Asia
Thai AirAsia is a low cost airline based in Bangkok. It is a joint venture between Asia Aviation and AirAsia in Thailand, the largest Malaysian airlines with over 165 destinations in 25 countries. Founded in December 2003, Thai AirAsia is not only one of the most affordable ways to travel to Thailand, but it's also a fantastic airline. of people nationwide, renowned for its low rates and quality service. It flies nationwide, as well as a few neighboring countries, serving AirAsia's scheduled international and domestic flights from Bangkok. This airline offers many flight options for popular routes, from early morning until late at night. They also give you options for passengers and ticket customization, which come with a price. Voluntary pun. If you wish to have an in-flight meal or a specific seat, then you will have to pay extra. Also, there is the option to upgrade to Premium Flex, but this will be a step up from the standard fare. Each passenger is entitled to 7 kg of baggage allowance in the cabin while the one checked in is 20 kg. If your luggage exceeds the standard 20 kg, then you will have to pay an additional 100-200 baht. The airline arrives and departs at Don Mueang International Airport.
Nok Air
Nok Air is a Thai low cost airline which was founded in February 2004. It started operations in July 2004. As the name suggests, everything the airline offers will be under one theme. Nok, or bird. The plane itself has yellow accents to look like a bird, while the flight attendant uniform, you guessed it, is yellow. The airline provides free refreshments: snacks, water and Wi-Fi, and its service is excellent. The airline offers a variety of routes across Thailand, giving you plenty of options to choose from. Nok Airways offers three options for its customers, Nok Lite, Nok X-Tra and Nok MAX. The difference depends on the weight of your baggage, seat option and in-flight meals. Nok Lite only allows 7kg hand luggage with no checked luggage option. Nok X-tra offers you an additional checked baggage of 15 kg as well as a hand luggage of 7 kg. The Nok Max provides you with a meal voucher as well as checked baggage of 25 kg for local/domestic flights, 30 kg for international flights and a hand luggage of 7 kg. The airline arrives and departs at Don Mueang International Airport.
Bangkok Airways
Bangkok Airways is a regional airline based at Bangkok's Suvarnabhumi Airport. It serves local destinations in Thailand as well as neighboring Asian countries. What sets Bangkok Airways apart from others is what it offers in the same price range. It offers private lounges at many Thai airports. You can enjoy free food, drink and Wi-Fi before boarding the plane. Sometimes it can cost a little more than other airlines, but if you like the lounge and the little details, this is the right airline. Bangkok Airways offers several options when booking your flight. Each customer is entitled to 20 kg of baggage allowance.
Thai smile
Thai Smile is the low-cost brand of Thai Airways, which only started flying in 2012. In May 2011, the board of directors of Thai Airways announced its intention to create a new low-cost airline, Thai Wings, which was eventually renamed Thai Smile. You'll get a 20-kilogram limit on your luggage, and that's a huge step up from other competitors on the list. Customers will have 4 different pricing options to suit their wants and needs. If you're unsure where to sit on a flight, you'll be happy to know that you can select your seat up to 90 days in advance. The "saver" option is affordable without losing a lot of benefits. It serves many destinations, both local and international. The Saver, Value and Flexi plans allow you to have a baggage allowance of 20 kg in Thailand and 30 kg for international routes. For the plus plan, you are entitled to a baggage allowance of 30 kg in Thailand and 40 kg for international routes. The airline arrives and departs at Suvarnabhumi Airport.
Thai Lion Air
Next on our list is Thai Lion Air, the affiliate of Indonesian airlines Lion Air. Operating from Don Mueang International Airport, this low-cost Thai airline was established in December 2013 and has a fleet of 12 aircraft, as of 2021, including three Boeing 737 MAX 100s, which have been grounded after the 737 MAX 8 used in Flight 610. of its parent company Lion Air crashed into the Java Sea shortly after takeoff from Jakarta in October 2018. The Indonesian government recently lifted a ban on the aircraft, which could see Thai Lion Air's 737 MAX fleet return to the skies in 2022, after receiving required equipment updates. But Thai Lion Air is not the only airline keen to send its stranded birds back into the air. Two years into a global pandemic, the notorious plane is back in high demand with low-cost airlines around the world, who are betting big it will be essential to staying competitive in an increasingly tight market. . So don't be surprised if your next budget flight to or around Thailand is on a 737 MAX – and you end up enjoying the passenger entertainment system and plenty of legroom. For those curious about baggage allowance, all domestic flights offer 10 kilograms free.
Thai Viet Jet Air
Thai VietJet Air, the favorite airline of Thaiger CEO Tim Newton, rounds out our list of budget airlines. Based at Suvarnabhumi Airport, Thai VietJet Air is a Thai low-cost airline, established in 2015 in association with its Vietnamese parent company, VietJet Air. It's renowned for its incredibly cheap flights on small planes, on which you might find yourself squeezed neck and neck with the strangers in your row like a bundle of sardines. The airline operates primarily domestically, with no less than 12 domestic routes, while also serving a handful of popular international routes to India, Singapore, Taiwan and Vietnam. But the cheapest flights often come with a caveat: beware of unexpected fees for checked and carry-on bags, and occasional flight delays. Skyboss tickets on Vietjet Air flights offer a checked baggage allowance of 30 kilograms; while other tickets like Promo & Eco do not include checked baggage allowance.
What is your point of view ?
There you have it, our list of the best low cost airlines to fly to and around Thailand on a budget in 2022. So which is your favorite low cost airline in Thailand? Did he make the list? And what was your experience with the airlines mentioned above? Do you have a reference airline for cheap domestic flights? Or maybe a tip for those to avoid, despite tempting ticket prices? Travel stories welcome! Please share your thoughts in the comments section below and contribute to the ThaigerTalk travel community!
To note: Because this article is being written during the pandemic, prices are subject to change. Before checking in for your flight, it is important to check with your airlines for any announcements and to have all the necessary documents in hand. Each crew member must wear masks and gloves on duty for the safety of everyone on the flight.