Travel packages bogged down by expensive airfares, slow tourism recovery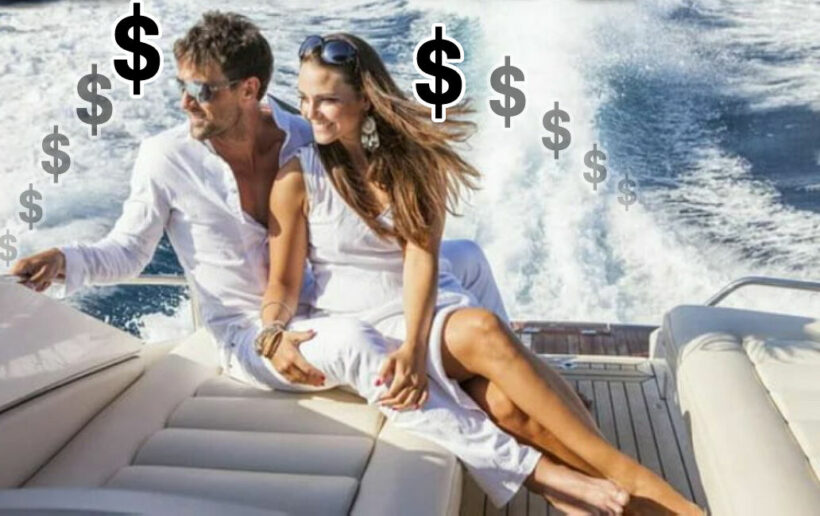 Many who have been looking forward to Thailand's full reopening and the return of tourism have not anticipated the high cost of airfare and the travel packages that come with it. Today, the revival of tourism in Thailand is threatened by the incredibly high cost of flying, which excludes many potential travelers from the trip.
The president of the Thai Travel Agent Association says package tour prices are skyrocketing, mainly due to expensive airfares, in part due to higher fuel costs worldwide and higher operating costs . Long-haul flights such as those from the United States and Europe are the hardest hit by high fuel costs, as well as worker shortages, as most airlines and related industries have tightened sharply during the Covid-19 pandemic and are now struggling to rebound. to meet growing demand.
"Tour operators are promoting Scandinavian packages starting at 150,000 baht, or about 170,000 baht per person on average, double the rate in 2019. Only 3% of outbound travelers can afford such expensive trips."
Some airfare prices have doubled from the cost they were in 2019, before the pandemic, and travel agents who run tour packages are seeing increased operational costs across the board. Agents therefore need to shift their target demographic to only those top-tier customers who can afford the steep rise in travel prices and who are less hard hit by the baht's weak purchasing power and global inflation. Customized high-end packages and exclusive travel options are their goal to attract travelers wealthy enough to afford the higher prices.
Regional travel may be the only sector that can attract middle-income travelers to and from Thailand. Trips to nearby destinations cost an average of 1,000-2,000 baht more, while trips within Europe cost an average of 5,000-6,000 baht more per traveler. Packages to travel to Southeast Asia are about 8 times cheaper than Scandinavian packages at 20,000 baht on average.
Outbound tour operators are looking to develop the short-haul outbound tourism sector in neighboring countries like Vietnam, Laos and Malaysia, where travel may still be affordable, according to the TTAA chairman.
"Most Thai travelers, both customers of tour operators and individual tourists, have refrained from long-haul trips because the prices are too high. Meanwhile, 10% had to cancel their trip because the visa process for Schengen countries takes 3-4 months instead of the 15 days it normally takes.
There are still only around 50% of the number of flight routes to and from Thailand as before the pandemic, but the frequency of such flights is still below 30%. Industry experts fear July's travel surge, when load factor rates hit 90%, was just a short burst of travelers dying to get abroad in jumping on the full reopening on July 1, and that sales will dip as we enter the low season.
SOURCE: Bangkok Post
For more information on travel insurance, CLICK HERE