Tips for Preparing for a Campus Visit | The key to learning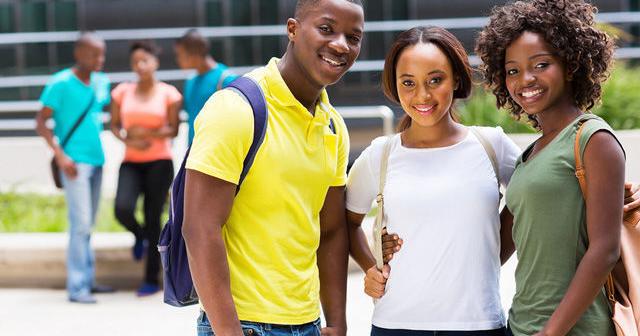 For high school students who are in the process of researching a variety of colleges and universities, admissions professionals recommend scheduling campus tours to get a better feel for the schools.
Here are tips on how students can get the most out of college visits.
Start planning early
As the students approach their senior year of high school, their schedules are filled with trying to balance school and a social life – while exploring potential college campuses. To reduce stress, some experts suggest families start discussing college as soon as a student is in elementary school.
Visiting campuses during the holidays
Trying to plan long car trips to a long list of schools can be laborious. Instead, families should take detours to visit campuses on other trips or vacations.
Take virtual tours
Some colleges may be too far from home for students to make an initial visit. For those people, there are now online services – such as eCampusTours and YourCampus360 – that allow prospective students to explore a college campus from the comfort of their couch.
Explore for yourself
Of course, you should take the official campus tour, but be sure to allow time to dig around on your own. Trained tour guides will show you a school's selling points. But the oldest and finest buildings don't give you the full picture of a college, nor does the dormitory that has been maintained for visitors. Try to go the extra mile and get a full picture of the campus.
Talk to students on campus
While campus tour guides may be able to answer many of your academic questions, blogger Lynn O'Shaughnessy notes that they're often paid to show their school in a positive light. Prospective students should talk to current students on campus to get a clearer picture of a school's culture.
Explore University Departments
In addition to being comfortable with the campus environment, students should explore the academic departments that interest them. Chat with professors or attend a class lecture to get an idea of ​​a program and explore the opportunities available to you.
Visit a dining hall or student center
Soak up the school atmosphere by observing current students in a cafeteria or student union. This will give you the opportunity to experience what it would be like to be a student at that college or university.
Learn about campus safety
With the amount of time traditional students spend on campus, feeling safe on school grounds is an important factor to consider when exploring colleges. Prospective students should ask tour guides about campus safety policies and explore the history of incidents on the school's campus.
Get information on financial aid
In addition to understanding a school's culture and the academic options it offers, students should also research the financial aid opportunities available at a college or university. Students should have a list of questions to ask the school's financial aid department while on campus.
Read billboards
When you visit the student center, university buildings and residence halls, take a few minutes to read the bulletin boards. They provide a quick and easy way to see what's happening on campus. Advertisements for lectures, clubs, recitals and plays can give you a good idea of ​​the types of activities that take place outside of the classroom.
Get a student newspaper
While on campus, be sure to check out the college newspaper for information on important campus issues and what students are interested in.
Plan a slumber party
If possible, spend a night at college. Most schools encourage nighttime visits, and nothing will give you a better sense of student life than a night in a dorm. Your student host can provide a wealth of information and you are likely to chat with many other students in the hallway. You will also get a good idea of ​​the school's personality.
Document your visit
If you visit more than one school during your college search, each campus is likely to get mixed up. While on school grounds, take notes during the tour and capture campus footage to create a visual index of what you saw to revisit later.