Saints & Sportsbreaks.com launch travel packages for Stade Rochelais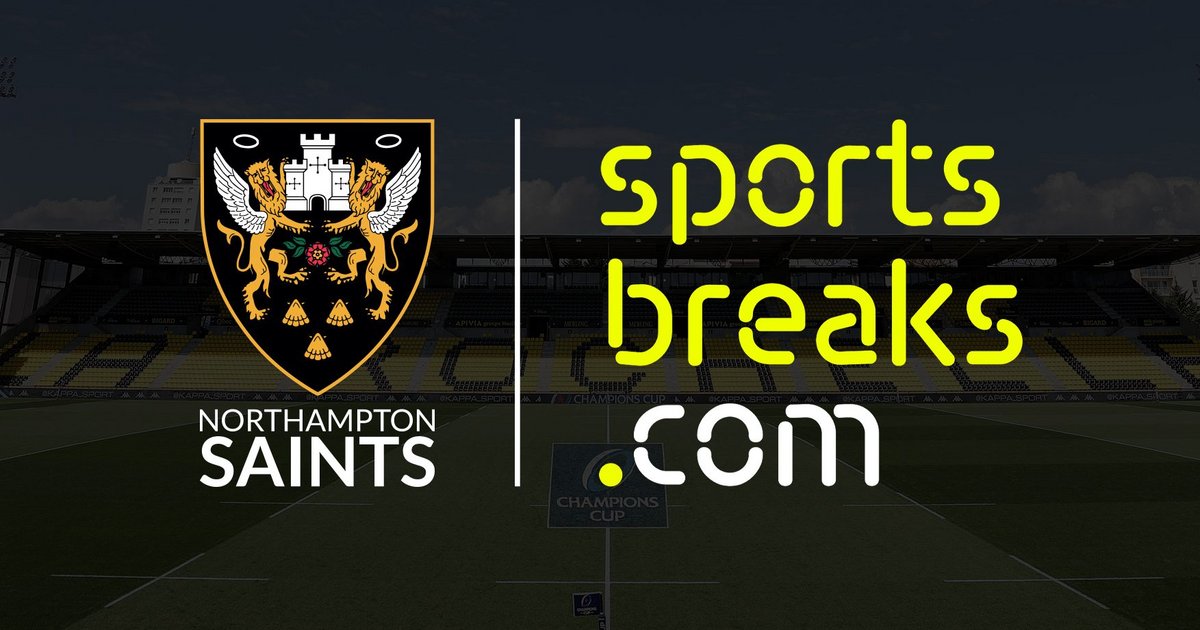 Northampton Saints are delighted to announce that official travel provider Sportsbreaks.com will be offering a supporters package for the Club's Champions Cup game at Stade Rochelais.
Launching their European campaign with a trip to France, Phil DowsonThe team travel to Stade Marcel-Deflandre for the first time in Club history to face the competition's defending champions in the first round.
And you can be there in person to support the men in black, green and gold in their Champions Cup opener, with Sportsbreaks.com offers an unparalleled opportunity for fans to travel on a direct charter flight to La Rochelle.
Not only will supporters travel alongside players and staff, but with the flight departing on the Friday before the match on Saturday 10 December (kick-off: 6.30pm) and returning after the final whistle, it's the only way to get directly to La Rochelle.
The Flat rate £365 per person understand :
Return flights from Birmingham to La Rochelle, on a dedicated charter aircraft with Northampton Saints team and staff.
Transfers from La Rochelle airport to the hotel, from the hotel to the match and from the return match to the airport after the final whistle.
One night in a hotel in La Rochelle.
Match tickets.
A flight and match only option is also available available at £245 per person.
For supporters traveling to La Rochelle on their own, a ticket allocation is also available to book directly from Stade Rochelais HERE.
La Rochelle travel packages (one night) are available online NOW via a dedicated Northampton Saints page on the Sportsbreaks.com website.
Sportsbreaks.com – a subsidiary of club partner Destination Sport Travel – is the official travel provider for Northampton Saints supporters, offering fantastic value on travel which includes flights, all airport transfers and match days, as well a unique opportunity to fly alongside Club players and coaches on the same charter flight.