Norse Atlantic launches with amazing flight deals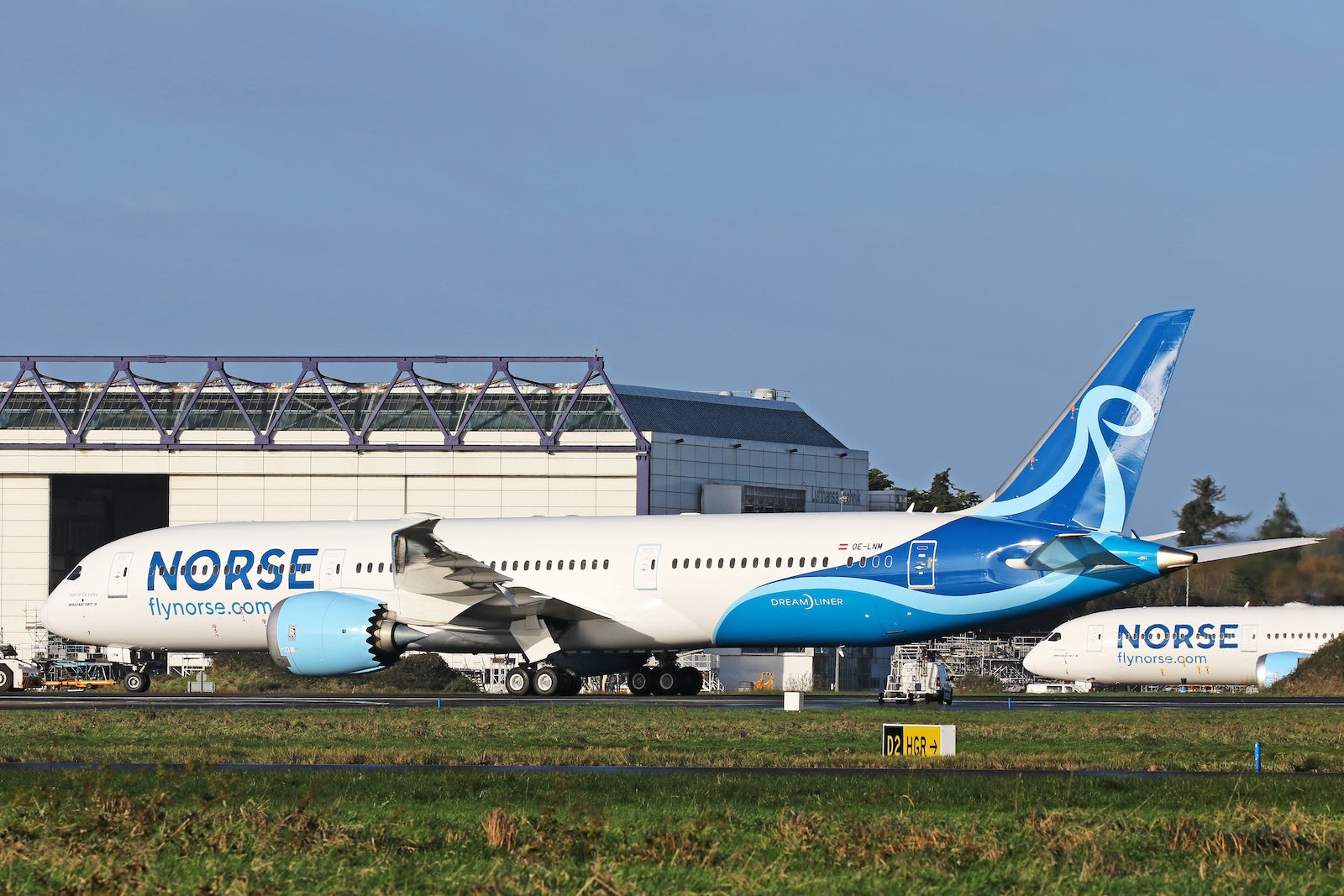 Norse Atlantic Airways is launching new transatlantic flights this summer, offering fantastic deals connecting Oslo, Norway to four US cities.
The airline will fill the void left by discount carriers when Norwegian Airlines exited the long-haul market after its bankruptcy in 2020. Quick-to-react travelers looking to make discount summer plans should act quickly to grab these "limited availability" offers before they're gone.
For more TPG news delivered every morning to your inbox, sign up for our daily newsletter.
Subscribe to our daily newsletter
Launch of Norse Atlantic as a new carrier
From June 14, Norse Atlantic Airways will offer direct service from Oslo Airport (OSL) to John F. Kennedy International Airport (JFK). Service from Fort Lauderdale-Hollywood International Airport (FLL) begins June 20, from Orlando International Airport (MCO) on July 5 and is scheduled to begin from Los Angeles International Airport (LAX) on July 10. August according to the latest Nordic Website booking information. Other routes should be added soon.
Norse plans to fly a fleet of 14 Boeing 787 Dreamliners, calling them "Drakkars" to match their Viking theme and naming them after national parks around the world in tribute to the "spirit of exploration", according to the site Carrier's Web.
The flights will offer a two-cabin service with premium and economy sections. Both cabins will offer three different price and service options: "Light", "Classic" and "Plus".
The most basic Economy Light ticket only allows one small bag under the seat and charges fees for carry-on baggage, flight changes and meals. Economy Classic allows one free carry-on bag and meal, while Economy Plus adds free seat selection, one checked bag, changeable tickets and priority boarding.
The Premium cabin offers wider seats, 35% more legroom, two meals and free cabin baggage for its passengers. Premium Light customers must pay one checked bag and change fee, Premium Classic customers get one free checked bag and Premium Plus passengers are entitled to two checked bags and no change fee.
Unlike its cut-price predecessor, Norwegian Air, which faced labor issues, Norse reached a unionization agreement with the Association of Flight Attendants in the United States.
Related: Norse Atlantic is cleared to operate
Norse announces introductory offers
Norse is currently offering limited availability flight deals with one-way prices to Oslo from New York at $129, from Fort Lauderdale and Orlando for $149 and from Los Angeles at $169.
TPG reviewed the round-trip itineraries available on the Norse website and found a sample itinerary from JFK to OSL and back June 14-21 in Economy Light with no surcharges for $241 or for $1,228 when reservation of a Premium Plus ticket.
Flights to and from LAX, FLL and MCO are scheduled to begin June 20, with the lowest Economy Light pricing option starting at $320 for a round-trip ticket.
Keep in mind that the Economy Light price includes next to nothing, so you'll pay more even for the basics, which can add up. A carry-on costs $25 each way, a "standard" checked bag will cost you $70 each way (or $170 if your bag weighs more than 70 pounds), seat selection costs between $45 and $120 ( depending on the seat you choose), ordering a meal will incur a $20-$30 fee and airport check-in will cost $10.