NEWS AND DEALS: Maldives and Seychelles flight deals, new Virgin Atlantic menus, BA adds extra flights to Barbados and new flights to Aberdeen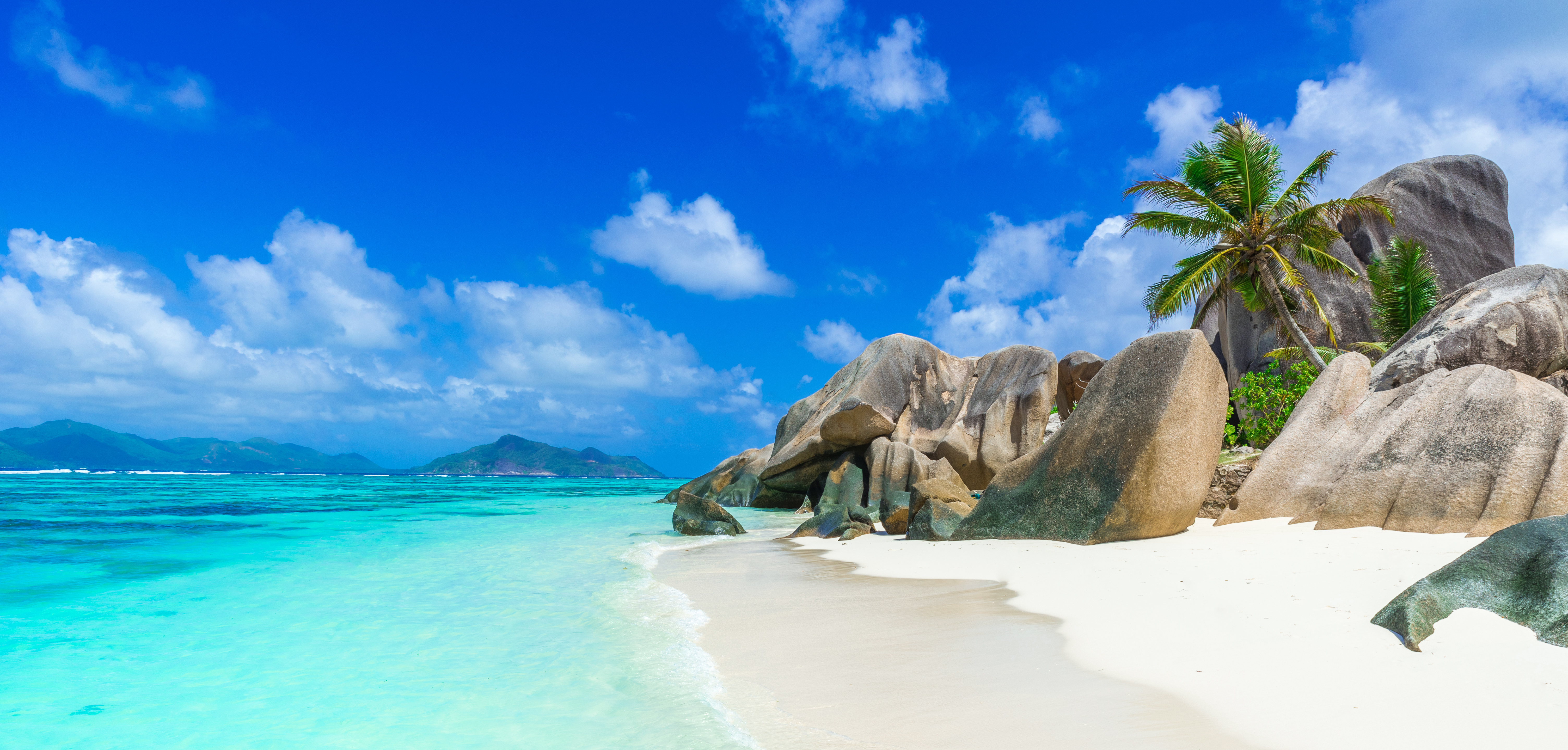 Some links on Turning Left for Less pay us an affiliate commission to support this blog
Etihad Flash Sale in the Maldives and Seychelles – The new A350 now operates from Heathrow!
Etihad has always been one of my top rated airlines, although it went through a brief period of cost cutting a few years ago. They now appear to be in full swing with their new A350 departure service from London last week. The Airbus A350-1000 will now operate five times a week between Abu Dhabi International Airport and London Heathrow. EY11/EY12 is operated by the A350-1000 on Mondays, Wednesdays, Thursdays, Saturdays and Sundays. The rest of the time it is operated by a B787.
There are great value deals available on Etihad to great destinations, including some from London. It's a flash sale, you'll have to be quick. Book before October 12, 2022 for travel until June 10, 2023. This offer can be combined with Luxury flight cluba subscription service.
The UK's most notable deal is that of Manchester in the Seychelles. However, from Manchester it would be on their B787. There are better deals if you're willing to fly outside the EU. Prices below are all business class return.
London to:
Abu Dhabi £2,499
Dubai £2,499
Male £2,999
New Delhi £2,299
Seychelles £2,599
Manchester at:
Mumbai £2,399
New Delhi £2,399
Seychellois £

1,999

Tokyo £2,499
Amsterdam to:
Man €1,999

Manila €1,799
Mumbai €1,749
Seychelles €1,899
Singapore €1,899
Zanzibar €1,699
You can search for rates and book here.
New Virgin Atlantic menus

Virgin Atlantic launched its new fall/winter menu in all cabins from October 5, with an emphasis on seasonal comfort and destination-inspired dishes. I'll be flying with Virgin in a few weeks on their new A330 neo with the new business class seats, so I'll give you a full food rundown.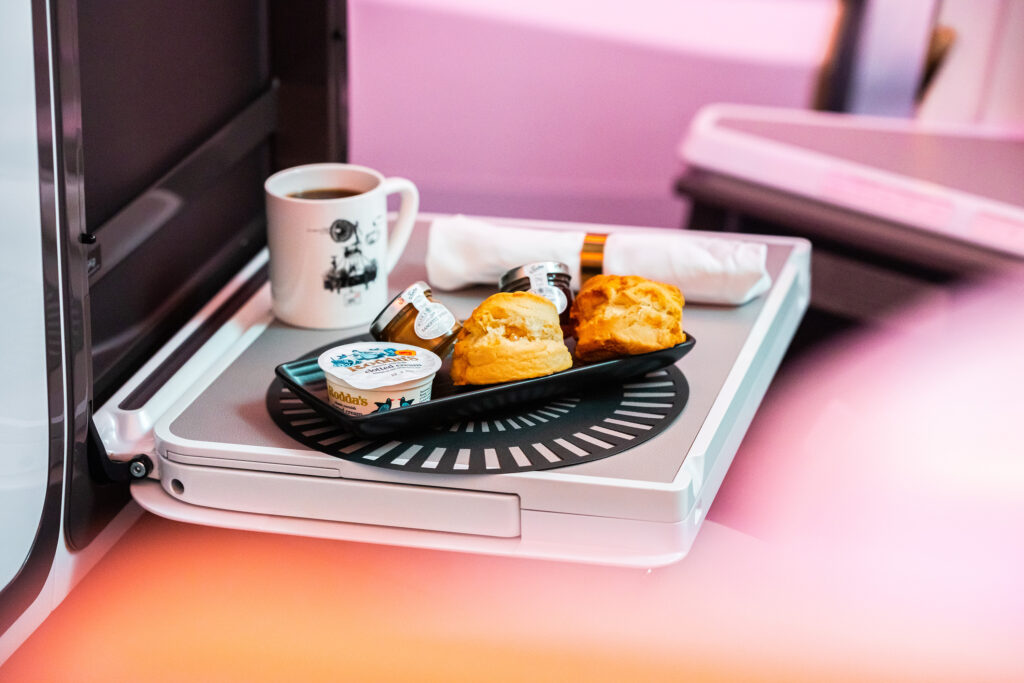 Upper class guests will be welcomed on board with a glass of Hambledon English sparkling wine accompanied by British raspberries and sweet rhubarb tonic, or artisan Champagne and rosemary truffle crisps. I used to live near Hambledon, and this is a great English sparkling wine. Good to see Virgin standing up for British wines. I always say that I prefer a good British wine to a mediocre champagne!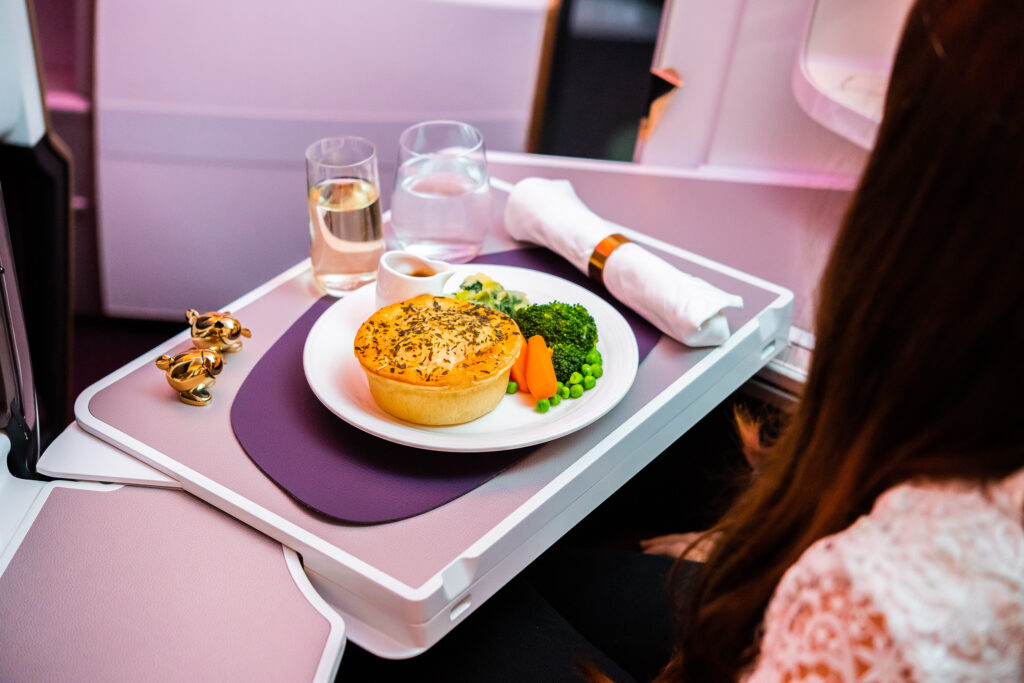 New additions to the upper class menu include dishes such as; thyme and garlic roast chicken with dauphinoise potatoes, baby carrots, tender broccoli and peppercorn sauce; Miso and sesame crusted salmon with mashed sweet potatoes, bok choi and honey ginger sauce and mushroom pie, red wine and tarragon with mashed potatoes, garden vegetables and herb sauce.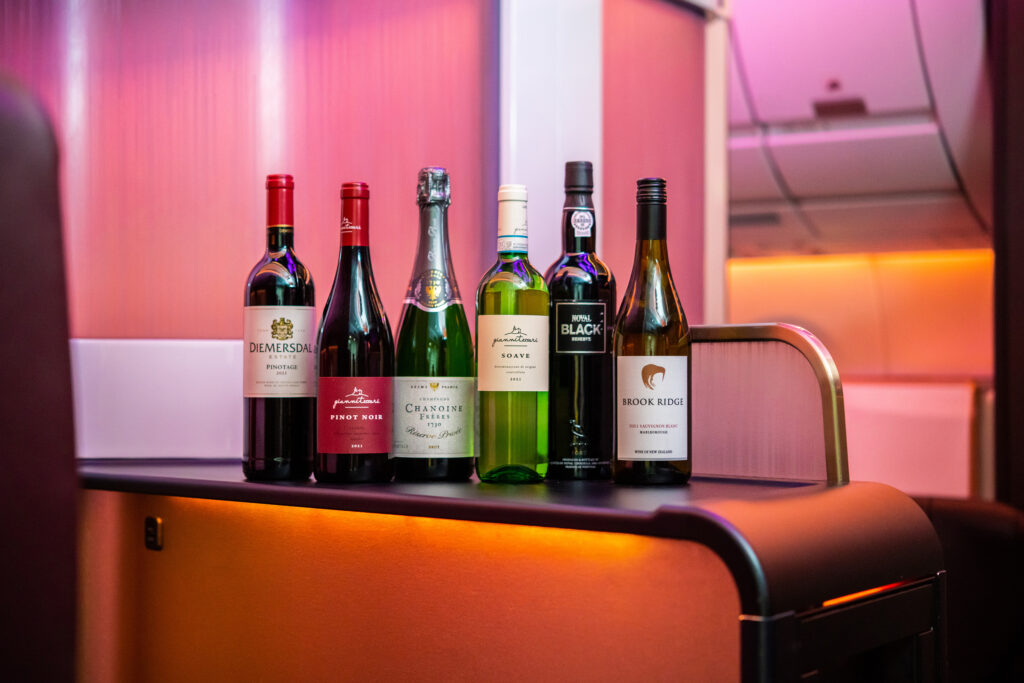 Virgin Atlantic has also added to its pre-order menu, where Upper Class and Premium customers can pre-select their in-flight meals between 72 and 24 hours before departure. New additions include lamb soup with vermicelli rice and seasonal vegetables and vegetable korma with Gujarati green beans, jeera rice pilaf and paratha. If you pre-order you get a bigger choice of meals than what they serve on the flight. I will report back on my flight on what the choices were.
Virgin Atlantic's Upper Class Extra Bites menu also has new additions, including cream tea with fudge scones and clotted cream, salted caramel spread and strawberry jam. Customers can also choose between a gourmet hot fish gudgeon sandwich served with tartar sauce and a chicken Caesar club sandwich served with savory crisps. Customers will also be offered brand new British Northern Bloc ice creams in Chocolate Chip and Vegan Lemon Sherbet flavors.
Virgin Atlantic has also introduced new drinks to its onboard menu, including Brooklyn Pilsner, Cobra lager and Lucky Saint non-alcoholic beer. Brook Ridge Sauvignon Blanc from New Zealand, Diemersdal Pinotage from South Africa and Soave and Pinot Noir from the family estate Gianni Tessari join the lineup.
Premium guests will enjoy a fresh, seasonal menu, with highlights including a hearty chicken casserole with mustard mash and buttered savoy cabbage; classic shepherd's pie, vegetables and creamy mashed potatoes or Thai green vegetable curry with steamed jasmine rice. Followed by Virgin Atlantic's iconic Mile High Tea, featuring delicate sandwiches, warm scones and a selection of mini pastries featuring lemon puffs and carrot and nut cake.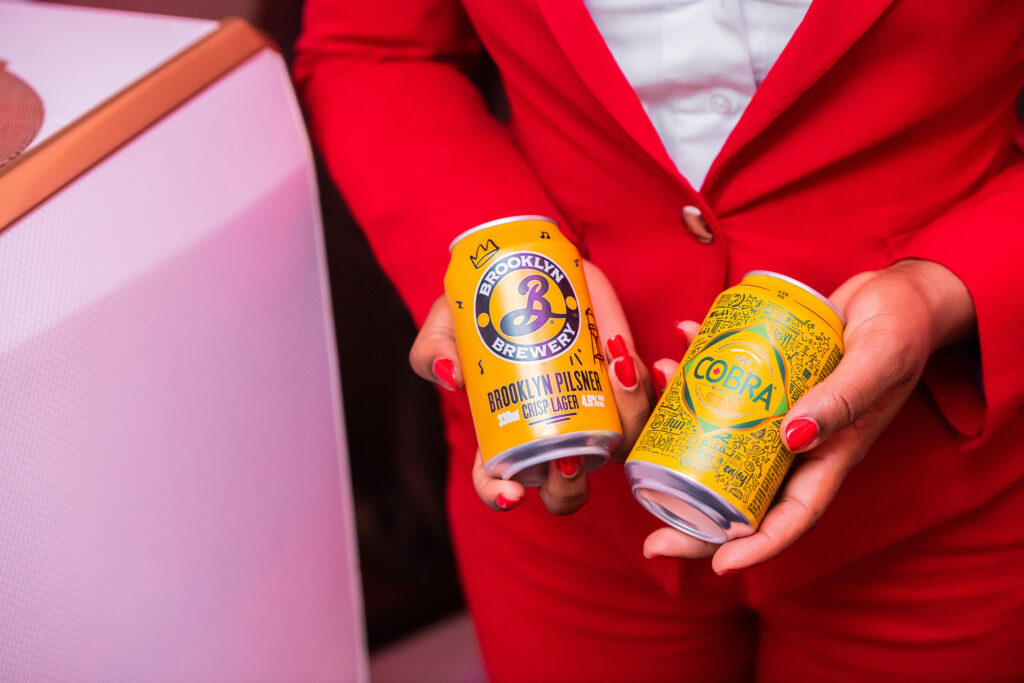 Premium customers will also have a whole new range of super blends of Twinings teas such as the apple, vanilla and chamomile 'Sleep' blend, or the after dinner 'Digest' blend. For breakfast, Premium customers will benefit from a new enriched selection of hot breakfasts, served with fresh seasonal fruit, yogurts and pastries.
Finally, Economy offers chicken tikka masala with saffron rice, red quinoa and green peas, and creamy macaroni cheese with panko breadcrumbs and cheese. Guests can also take advantage of an on-demand pantry offering sweet and savory snacks between main meals.
BA adds extra flights to Barbados after end of Covid restrictions and new Aberdeen route
British Airways has added additional flights to Barbados from Gatwick over the Easter holidays. There doesn't seem to be many Avios seats available, but I can see a few scattered business class seats and quite a few premium economy seats available. However, it's worth setting an alert with Reward Flight Finder if you're interested. Maybe it's because they just announced the extra flights; they may not have released the Avios seats on them yet.
The airline added 10 more flights between March 26 and April 10. I visited Barbados in 2020 and have to come back this year. It was my favorite Caribbean island to date thanks to its friendly locals, great beaches and wonderful restaurants as well as its many activities.
Late last month all Covid travel restrictions were finally lifted for the island which was super strict in the past. (I spent two days self-isolating when I arrived last time).
BA also announced a new route on its subsidiary CityFlyer from London City to Aberdeen. It will start from November 1 to Sunday January 22, 2023 on the Embraer E190 aircraft.
Tickets are on sale now. Flights are daily with the departure from London City in the evening (except for the Saturday departure mid-morning) and the flight from Aberdeen departing early in the morning. This makes it perfect for a day trip.
You can check the schedule and prices here.
excl. tax: Make it happen