First Things First: 8 tips for a stress-free Halloween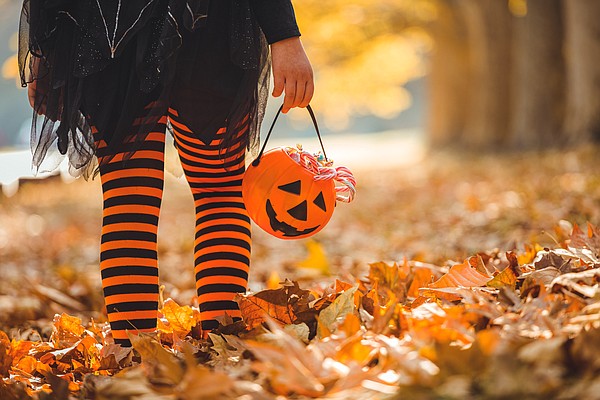 Has the stress of Halloween really scared you? Does the thought of taking your little monsters out to trick you give you nightmares and send chills down your spine? Does the late night sugar spree just make you want to scream??
We all know that children can feel the stress we feel, which affects their stress levels. And it can make for a heartbreaking and horrifying Halloween night.
But Halloween stress doesn't have to drive you crazy. Instead, try using the spooky tips below for a stress-free Halloween with your kids.
› Organize an easy dinner before going out. Full bellies make cheaters happier. Don't make it difficult for yourself. Opt for frozen pizzas, chicken nuggets or easy grilled cheese sandwiches. And keep some leftovers for when you get home.
› Join other families. The candy hunt trip can be a lot more fun and manageable when you're with friends. Adults can help supervise children from each other. A long night of treats can feel shorter (not to mention more relaxed) when you have other parents to share the experience with.
› Go to the toilet before pulling candies. OK, you probably know this if you're a veteran parent. But it's a good reminder. Bladders are small, and frustrations can arise when you're on the other side of the block and one of them "must be…really bad."
› Pack for the road. Pack a backpack with extra jackets, water bottles, an umbrella, and a plastic shopping bag (either for the "on-the-spot" taste-testing candy wrappers, or in case the pumpkin bucket in plastic breaks a handle). Your child may insist on wearing their sparkly cowboy boots or dinosaur feet, so pack an extra pair of sneakers in case they tire and have sore feet later in the trip. (A stroller or cart is also a good idea!)
› Anticipate the cold. Whether possible, ask the Rugrats to wear pajamas or sweatshirts under their costumes. This adds an extra layer to cut the chill, and they can easily remove their costumes when they're ready to sift through the loot when they get home.
› When the time comes, turn off the porch light. You and the family may enjoy handing out candies to other little witches and ghouls once you return home from your own candy trip. But don't forget to take the opportunity to spend time alone with your family. Close the door, turn off the porch light, whip up some hot chocolate, and play a kid-friendly Halloween movie until it's time to turn off the lights.
› Move around for a sleight of hand. Isn't your neighborhood the most lucrative on Halloween night? Is the supply of sweets insufficient on All Saints' Day? Trying to avoid taking your kid to old Farmer Johnson's abandoned cabin to see who has a packet of licorice to offer? Find out who in your city offers treatment opportunities. Sometimes stores in the mall give out candy. Churches, community centers and other organizations often hold Halloween festivals or trunk or treat nights. This keeps candy hunting in one place, facilities are close and convenient, and high-quality candy is usually plentiful.
› Offer a candy credit. Before the little monsters start gobbling up all the processed sugar, make a deal with them so they can trade some of their loot for other incentives. Maybe they give you 80% of their prize for a trip to buy a $10 toy. Or for half their chocolate, you'll take them to see a movie at the cinema. Donate their exchange candy to a good cause.
Ultimately, Halloween should be a time for families to bond and share a fun experience together. And being stress-free doesn't have to be just wishful thinking. Give yourself (and your kids) a stress-free Halloween night!
Chris Ownby is a research strategist and program evaluator at First Things First, a nonprofit family advocacy organization. Email him at [email protected]