Dublin flight deals: $350 to $450 return in early 2023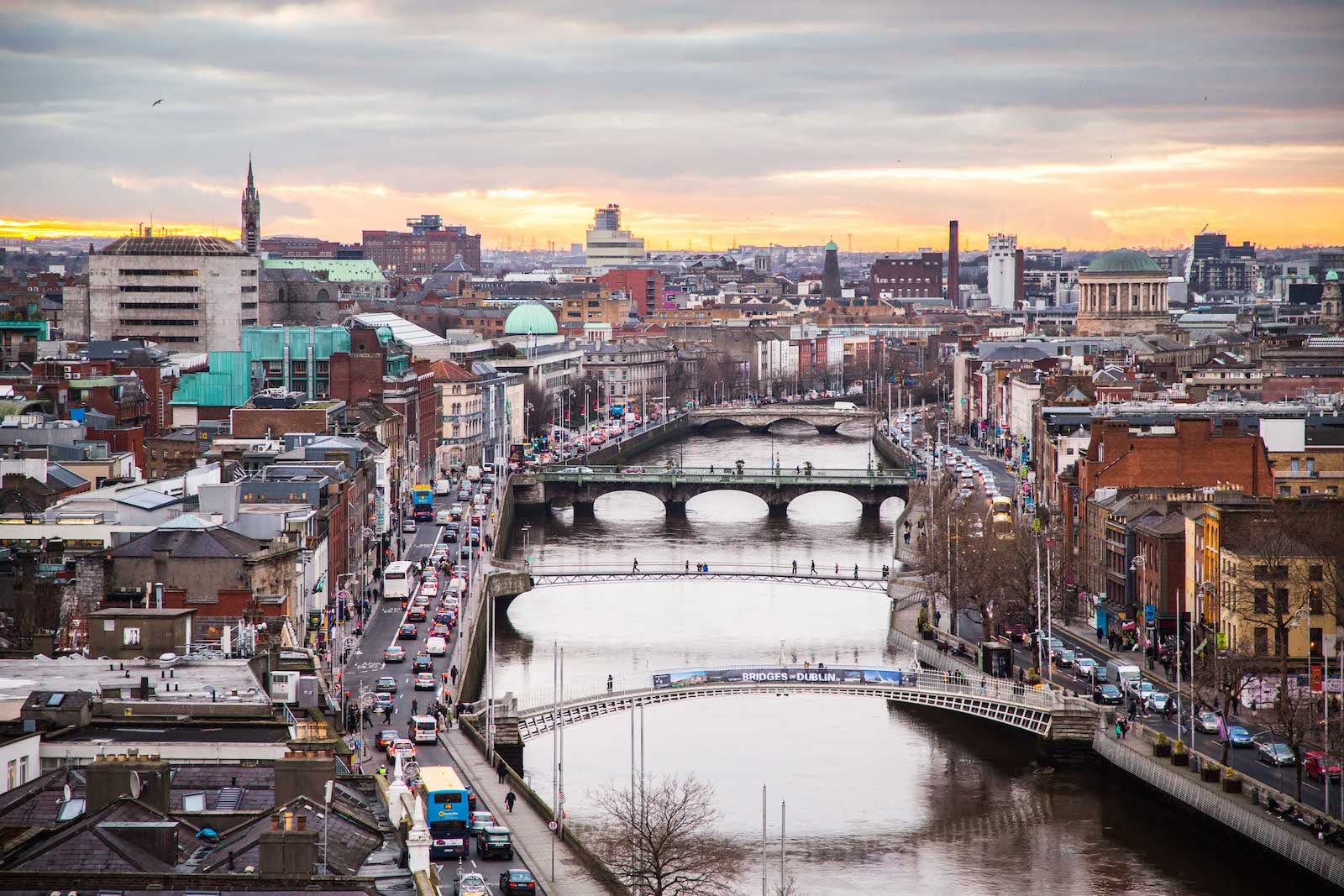 If you've put off booking a trip to Europe after seeing how many travelers have flocked to airports over the summer, perhaps the quieter fall and winter travel seasons could make things a little more accessible. Certain rates are certainly more affordable.
Take Dublin for example.
Starting in October for some cities, and right after the New Year for others, you can find round-trip flights at a fraction of the cost you might have paid this summer – $450 or less. If you're willing to fly on a low-cost European carrier, you might even see your fare drop well below $400. Just be sure to check for any "extra" charges that might sneak in.
Subscribe to our daily newsletter
Of course, with some of the best availability between January and May, you might not enjoy the best weather, but you can also avoid some of the biggest crowds at popular destinations and attractions.
Whether you want to spend your time exploring Ireland's capital or venturing to other parts of Ireland – from great 'second city' options to incredible sights like the Cliffs of Moher – this could be a great opportunity to get away from it all. get to the other side of the Atlantic cheaply.
Basics of the offer
Airlines companies : Aer Lingus, TAP Air Portugal, Play and Icelandair.
Routes: New York, Boston, Washington, Miami, Chicago and San Francisco to Dublin.
How to book: Directly with the airlines or via Google Flights.
Travel dates: From January to May 2023, but also check availability from October and November 2022.
Examples of flights
The deals we found involve round-trip travel between the US and Dublin for around $450, though there are even cheaper options as well.
Generally, these prices are available in cities served by a combination of Irish airline Aer Lingus, Portuguese airline TAP and Icelandic airlines Icelandair and Play. If your flight is on Aer Lingus, you should be able to get a non-stop ticket at a competitive price. However, if you are flying on TAP you will need to connect in Lisbon, Portugal, and if you are on Icelandair or Play you will have a stopover in Iceland.
For this reason, it's a good idea not to just look at which is the cheapest flight. You might find a $380 ticket on one of the non-Irish carriers, for example, with a stop of several hours. On the other hand, it may be worth an extra, say, $50 to $60 for the nonstop ticket.
On the contrary, if you are interested in visiting Iceland or Lisbon for a day or two, you may be able to cobble together your itinerary and orchestrate a layover of around 24 hours via your connection; it's a great way to see a second city for the price of one if you're up for it.
Ultimately, it's a balance between your preferences for price, nonstop flights, and maximizing your tourism potential. The good news is that with fairly wide availability at low prices, you have options.
Here are some options we found:
New York to Dublin for $453 on Aer Lingus.
Washington in Dublin for $344 on Play.
Chicago to Dublin for $425 on TAP.
Boston to Dublin for $344 on Play.
Miami to Dublin for $438 on TAP.
San Francisco to Dublin for $434 on TAP.
Let's start with an overview of the Aer Lingus route from New York. This could be an option for travelers who want to plan a trip in March. Your overnight flight departs John F. Kennedy International Airport (JFK) at 5:20 p.m. and arrives very early the next morning in Dublin. On the return, it's a flight that spans the midday hours, landing at JFK at 1:50 p.m.
There are a number of options out of the Washington, DC area, including on TAP from Dulles International Airport (IAD). The lowest fares I found, however, were on the Icelandic carrier Play from Baltimore/Washington's Thurgood Marshall International Airport (BWI). Again, just make sure you're okay with any fees you'll pay on top of your rate. For this early March itinerary, you'll depart BWI just after 6pm, making a 100-minute stop in Reykjavik the following morning, before continuing on a two-hour, 45-minute flight to Dublin. The stopover is of a similar duration to the return.
Finally, here's a mid-winter option for travelers outside of Chicago. Departing late at night from O'Hare International Airport (ORD) on TAP, it's a flight of just under eight hours to Lisbon. Then, after a layover of about an hour, you're back on another plane en route to Dublin. The stop lasts just over three hours on the return route.
Maximize your purchase
Pay with the Chase Sapphire Preferred Card to earn 5 points per dollar on travel purchased through Chase Ultimate Rewards. You will earn 5 miles per dollar on flights booked through Capital One Travel when you use the Capital One Venture X Rewards credit card. Meanwhile, The Platinum Card® from American Express Earns you 5 points per dollar on travel booked directly with the airline or through American Express Travel, up to $500,000 per calendar year.
Related: 11 stunning sights to see in Ireland beyond Dublin
At the end of the line
Traveling to Europe in early 2023 could mean lighter crowds and also cheaper prices compared to last summer. For travelers looking to save, this deal could be a great opportunity to book a trip to Dublin, whether to explore the city exclusively or venture to other parts of Ireland (or, perhaps, other parts of Europe).