5 Tips to Help CFOs Go Carbon Neutral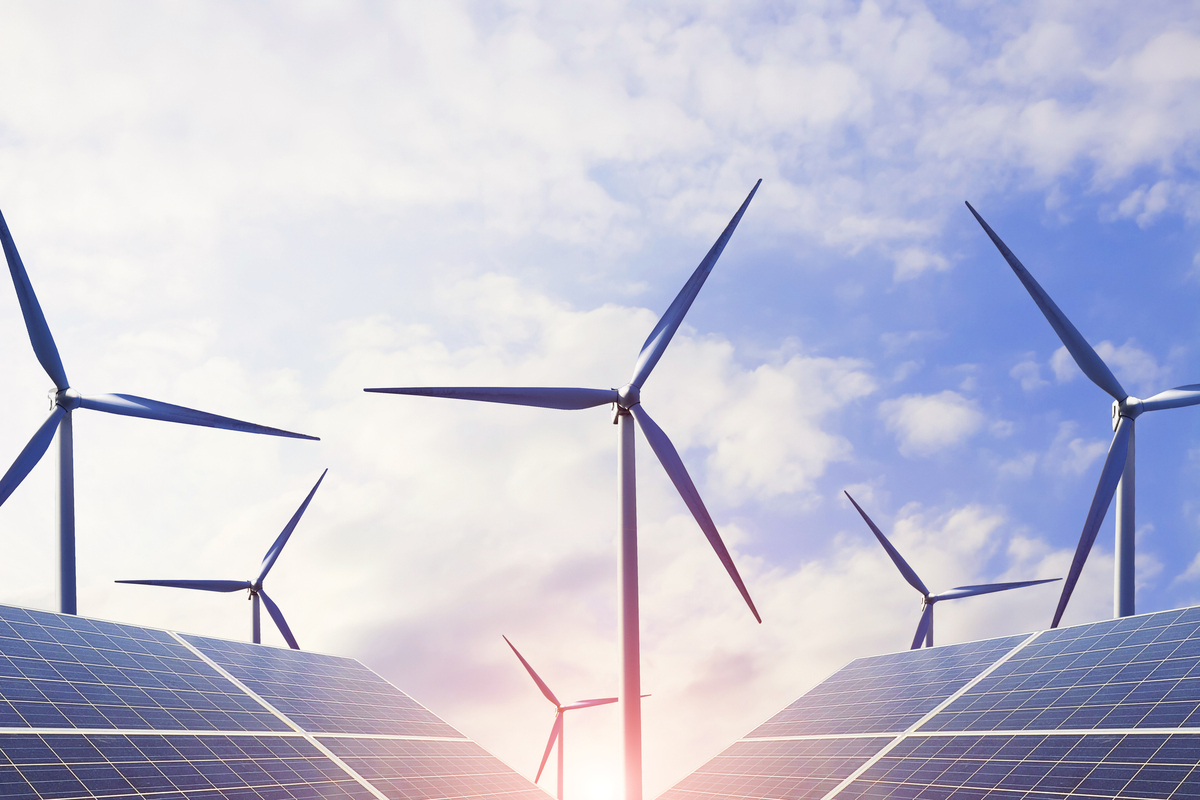 The pandemic has challenged the world in many ways, including pushing the boundaries of what is possible when it comes to business operations. The ingenuity required for companies to rapidly shift to remote business operations was unprecedented, as was the significant reduction in carbon emissions globally.
Even though it was a temporary effect, the reduction in carbon emissions that could be achieved in such a short time thanks to a concerted global effort has inspired many companies to continue on the path of carbon neutrality and sustainability best practices. Last year we saw more and more governments and large corporations setting net-zero emissions targets to be achieved by 2050. ESG-focused funds also saw record growth around the world, more than doubled in two years with a flow from $285 billion in 2019 to more than $649 billion in 2021, according to Refinitiv Lipper.
Financial Considerations of Sustainable Business Practices
As ESG efforts have recently gained momentum for companies around the world, the volatility of current economic conditions has raised questions about whether to revisit ESG initiatives as budgets tighten. CFOs, many of whom have become their organization's de facto sustainability leaders, must either make tough decisions or change their tune. Still, it's important to keep in mind that many sustainability efforts aren't expensive, and in fact, some can actually help a company reduce costs when implemented. For example, reducing business travel has a positive impact on both the Sustainable Development Goals and the bottom line. As we all learned during the height of the pandemic, virtual meetings can also be very productive and also a great way to reduce emissions.
Deprioritizing ESG efforts also has indirect costs. A company perceived to be cutting costs at the expense of environmentally friendly practices could face reputational damage, which could result in fewer contracts being signed with customers, loss of business dollars investment and the inability to attract the best talent.
Go carbon neutral
Despite economic fluctuations, it is imperative that CFOs consider the big picture when it comes to the long-term sustainability of the business. In some ways, this approach is analogous to marketing in a down economy. Historically, companies that halted all branding efforts during recessions have lost out. It's similar with the Sustainable Development Goals: it takes time to build momentum, and if the organization stalls, it will fall behind those 2050 carbon emissions targets.
In fact, decarbonization is a long-term goal that can shape a company's overall sustainability philosophy. The decision to become "carbon neutral" requires commitment from company management and stakeholders. It also requires a dedicated leader (often the CFO, as echoed by 68% of executives responding to an Accenture survey) to make it happen.
Half-hearted initiatives can be perceived as "greenwashing", or the idea of ​​a company creating a false pretext to be concerned about the environment. Yet, once management and stakeholders are fully aligned and on board, engagement sets an expectation internally and becomes a deeply rooted team effort.
For CFOs who are considering continuing to prioritize corporate sustainability and who are particularly interested in how to achieve carbon neutrality, here are five insights I have gleaned from my role as head of our company's recent (and successful) carbon neutral initiative.
1. Know where to start. For CFOs leading the charge, some may already have ESG training and some may not. Find a good sustainability consultant to guide you through the project from start to finish. During our journey we selected Avieco, which is part of Accenture, but of course there are other options that might be more suitable for your business.
Once your support is in place, the first major undertaking will be to gather key internal data and all the details necessary to determine the company's carbon footprint, which you will offset. For example, what type of energy is used in your office space? Is it the same for the other offices? What is the volume? How variable is it? This is a very detail-oriented process, but necessary to determine a baseline.
2. Evaluate project options on how to offset your carbon footprint. Once you have established your carbon emissions benchmarks, the next step is to find worthwhile projects that have a tangible and quantifiable impact on offsetting the company's annual carbon footprint in accordance with PAS 2060, the globally accepted standard for carbon neutrality. This is another area where a sustainability consultancy can provide support.
In the case of Blanco Technology, we wanted to capitalize on the opportunity to invest in initiatives that would "keep on giving". We selected four projects which we then put to the vote of the employees and for which they would prefer that we support them. We felt that employee involvement would be key to gaining commitment to the project. In line with the company's vote, we have selected two renewable wind energy projects in India that would help generate clean, low-carbon renewable electricity to replace approximately 498,536 tCO2e (tonnes of carbon dioxide equivalent) per year in greenhouse gas (GHG) emissions. These efforts would displace electricity from the generation mix of Indian grid-connected power plants, which is dominated by thermal/fossil fuel power plants.
3. Implement a carbon offset plan and achieve carbon neutrality. Next comes executing an effective carbon footprint offset plan. This includes setting carbon intensity targets, determining the appropriate amount of carbon credits needed to offset the company's carbon footprint (for us it was 3,622 carbon credits, verified against the Verified Carbon Standard), then buying those credits and working towards the company's carbon neutrality goal. The plan had many organizational components, from stakeholder meetings to disbursement of investment funds to coordination with the sustainability agency to ensure compliance.
Although there is no formal certification to offset a carbon footprint, you can verify your results through a third party, which in our case was our sustainability consultancy, to confirm your carbon neutral status. . The entire process (from start to finish) can take several months. For us, it took about six months, most of which was spent collecting data to fully understand our carbon footprint. The selection of the project and the creation of the decarbonization plan took place at the end of the project.
4. Put in place a future-proof decarbonization plan. A carbon neutral status is only valid for one year; its maintenance requires extra effort on an annual basis. The effort will be significantly less intensive if the organization has followed a forward-looking strategy from the start: the aim should be not only to offset your footprint, but also to put in place a decarbonization plan that will reduce your footprint. over time. time.
Keep in mind that as the organization grows, the footprint will get bigger and bigger. Management needs to plan for this, not just for the next 12 months. One way to reduce intensity metrics is to reduce the carbon footprint per employee, per square foot of office space, or per million dollars in revenue. These metrics allow a business to show a reduction in its footprint even when the business can grow rapidly.
Another important strategy for maintaining carbon neutral status is to engage your suppliers to get better data and possibly even swap your suppliers if they are not following sustainability best practices. In our case, our largest footprint is the computer hardware we purchase for customers and employers, so the manufacturer footprint has been important to us. Switching providers can seem complicated, but it can help reduce the number of credits you would have to buy to compensate for a less sustainable provider. Companies are actively seeking the most sustainable partners, which means suppliers with the largest carbon footprints may fall behind their competitors.
5. Extend eco-friendly practices to other areas of your business. Whether it's reusing, recycling or reducing energy consumption, carbon neutrality inspires us to act with sustainability in mind across the business – embrace it as doing part of the corporate culture.
The pandemic has shown us what is possible in an extreme situation, but it has also taught us to adopt more agile and flexible approaches to business operations. CFOs leading carbon reduction initiatives have the opportunity to leverage their talent to make profitable business decisions that make a real difference.
Adam Moloney is chief financial officer at Blancco Technology Group, a provider of data erasure and mobile lifecycle solutions.